About/
Organiser
"I Love Me Women's Day" is a FREE one-day event organised by Obstetrical and Gynaecological Society of Malaysia (OGSM) as part of a CSR outreach programme for the purpose of helping women to make informed decisions about their health and general wellbeing. The conference provides an excellent platform to listen to presentations by medical experts, to have questions answered, and to share extensive information on various medical conditions and available preventative measures.
Organiser

Obstetrical and Gynaecological Society of Malaysia (OGSM)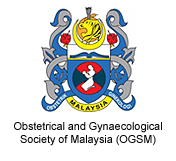 OGSM was established in 1963 as an independent, non-profit and non-governmental organisation with affiliation to the International Federation of Gynaecology and Obstetrics (FIGO) and the Asia- Oceania Federation of Obstetrics and Gynaecology (AOFOG). Today, the society has a membership of more than 850 doctors, drawn from specialists and trainees representing the government, the universities and the private sectors. As part of the OGSM's social responsibility initiative, it is also engaged in promoting women's health by organising community health projects and health awareness campaigns such as breast cancer, cervical cancer, endometriosis and young women awareness programme in schools and colleges.
Visit www.ogsm.org.my for more information.